The next books to be released are: The Jefferson Prophecy. This is book #2 in the Paul Marcus trilogy.
Also, The Dragonfly, the 9th novel in the Sean O'Brien series, will be released in the summer.
Now available …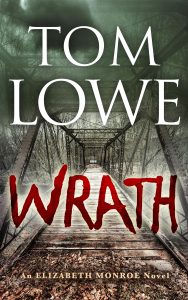 A new thriller series featuring criminal psychologist Elizabeth Monroe.  When her daughter is murdered, when the case grows cold, Elizabeth earns her doctorate in forensic psychology and begins the deadly hunt for her daughter's killer.  WRATH is on sale now.  Click here for your copy.