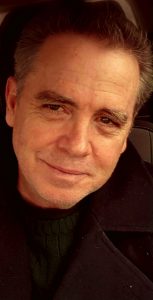 Welcome! Step aboard. I'm delighted you've stopped by my website. Here you can check out my newest releases and upcoming novels. You might want to watch a short book trailer for my novel DESTINY. You can sign up for my email news releases, too. I'll keep you updated with new release dates, special offers, and an occasional book giveaway
contest. We never share your emails with anybody. Promise.
I enjoy the lonely profession of writing. But more importantly, I enjoy sharing my work with you. For me, the opportunity to share a story with the reader makes the work complete. That's why, on the
acknowledgment page of all my novels, I always thank my readers.
Every time I begin to write a book, I think of you, the readers—those who will let the written words unfold into real characters and settings in your mind. I may be the scriptwriter, but you host the show. I never forget that my job is to provide you with personal entertainment
experienced on the most intimate screen in the world, the theater of your imagination.
Thank you for the opportunity and the partnership.